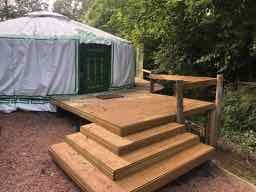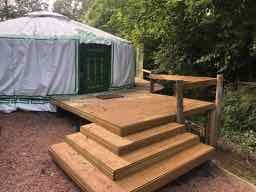 Description
Specifications
Getting Unstuck

A Small Intimate Retreat for Women
Feeling stuck or trapped or have a problem that's deeply troubling you?
Seeking a space to figure out what to do & how to move forwards?
Everyone says you have the answers inside you, but how do you find them? 
Perhaps you've done such a good job at pretending things are ok and doing 'what's right' that you've loose touch with who you really are and what you need. 
Perhaps you've already spoken to friends and family and now feel they are bored of listening to you talk about this.
Perhaps you've been bottling things up and feel like it's eating you up, sending your mind crazy and you're ready to explode.
Would you like? 
real, raw, honest conversations where you don't have to edit your thoughts or feelings.
to be guided into deep self-reflection so you can find clarity that's not influenced by friends/ family.
moving body meditations to shift you out of overthinking and open you towards new perspectives.
to explore your deepest thoughts and feelings without the fear of upsetting the people in your life.
To feel like you don't have to pretend that you're ok.
To explore sides of yourself that you hide away as you're scared of how you'd be judged..
The result
A clearer more honest sense of what's going on for you.
reduction in stress and tension around what's troubling you.
reduction in overthinking and anxiety
a feeling of coming home to yourself
to feel stronger about who you are and what you want 
You don't need to follow through with anything you discover… sometimes the knowledge of how you really feel and what you really think is enough to create a shift and sense of peace and ease.
About you
A retreat for emotionally sensitive women who over-give, over-edit, & over-think.
You try to do the right thing by others because you care. Yet you feel stuck, trapped, alone or misunderstood.
You want to find an un-edited version of yourself, express who you really are, feel like you belong and get unstuck in life 
You're an emotionally sensitive women who can over-give, over-edit, & over-think.
You get so much from silence and self reflection… even if you can't find the time for it that often
Even if you're a bit intimidated by it, you're drawn to creative expression such as dance, and embodied movement-based practices.
You're emotionally sensitive, but can't always feel what you're feeling.
You range from emotional numbness to feeling like you might explode.
You're often the 'go to' person when friends or family need support.
You can feel misunderstood and alone even around those who are key in your life.
What's Included
Group Workshops / Moving Body Meditations / Meditative Dance / Self-Inquiry / Sharing Circles
1:1 Coaching after the retreat
Use of Sauna
All food included (breakfast / lunch / diner / snacks)
Shared accommodation in large 6.4meter Yurt (single beds)
Bedding & Towels
Spaces: max of 4 participants (women)
AN INTIMATE RETREAT FOR 4 WOMEN
This is a small intimate retreat for 4 women.  All of you will be bringing something totally different and yet all of you will be wanting to be able to speak, move, express yourselves freely & truthfully. There is immense power in being able to let go and allow others to really 'see' us.  To be seen by others can allow us to see ourselves again.  It is about giving you back to you & supporting the others in the group to do the same. 
All food included (breakfast / lunch / diner / snacks)
Shared accommodation in Yurt
Spaces: max of 6 participants (women)
Includes: moving body meditations, healing dance, group circles, self-inquiry practices (solo, partnered, group), journaling, guided meditations, fire pit, sauna, 1:1 coaching.
RETREAT OUTLINE
The below may change a little as sometimes it's better to go with the flow of the groups needs rather than be set on a pre-defined schedule.
Pre-retreat
1:1 call, 30mins (online zoom call).
To talk through what you'd like to get out of the retreat, issues you'd like to work on. This call's aim is to help you feel at ease before you arrive & so I can tailor the retreat to meet the needs of the all those attending.
Day 1 - Friday 16th
4pm-6pm: Arrival - your welcome to come early so can settle into the space.  Snacks / tea / coffee will be left out
6pm: Group Circle
7pm: Dinner
8pm: Moving Body Meditation (slow, nourishing, relaxing)
8.45pm: Bed / Fire Pit
Day 2 - Saturday 17th
7.30-9.am: Breakfast / Showers (optional Journaling prompts)
9am - 12pm: Workshop - Mindful Body Movement (moving body meditation, self-inquiry (solo/partnered), meditation) & Group Circle. (tea & toilet break)
12 - 1.30pm: Lunch
1.30pm - 3.30pm: Workshop - Meditate through Movement (guided) & Dyads (partnered self-inquiry)
3.30 - 6pm: Free Time.  Available options (all optional): Sauna / Journaling Prompts / Solo spaces / Walk (beautiful walks from venue, maps provided).
6 - 7.30pm: Dinner
7.30 - 9pm: Healing Dance
9pm: Bed / Fire Pit
Day 3 - Sunday 18th
7.30-9am: Breakfast / Showers (optional Journaling prompts)
9 - 12pm: Workshop - going deeper (group activity & blindfold dance), group circle. (tea & toilet break).
12-1pm: Lunch
1-4pm: Rotating - 1:1 Coaching (45mins) & Free Time (Available options (all optional): Sauna / Journaling Prompts / Solo spaces / Walk
4-5pm: Closing Circle & Meditation
5pm: Departure
Post Retreat Follow Up
(between Sat 23rd - Sun 7th Nov)
1hr session of 1:1 coaching per person (online zoom call)
Something I've noticed is that a lot can happen on a retreat & then in the following weeks much processing can happen which feels unsupported.  I'd like to bridge that gap by including a follow up coaching call to help ground and integrate the weekends retreat. 
ABOUT THE VENUE
In rural East Devon, in a very private secluded space at the back of our property.  Surrounded by trees, and next to a stream, it is a really magical space.
Mongolian Yurt - original & so beautiful, with wood burning stove.
Separate cabin with kitchen, dining table and shower room.
Compost toilet along walkway bridge from the yurt deck.
Sauna cabin with covered outdoor area next to a stream.
Outdoor seating with fire pit
Workshops
Held in the yurt.
Seating is on meditation chairs (which are on the floor and have a back to them - really comfortable). Lot's of cushions as well.
Shared Accommodation
The accommodation is in the yurt & shared between the group.
Beds are floor based futon style.  
Towels & Bedding
All provided.  You're welcome to bring your own if you prefer.
Food
All food, snacks, refreshments provided.
Please let me know of any dietary requirements.
WHAT TO BRING
Comfortable clothes that allow for comfort in movement / dance practices (t-shirt in case you get very warm whilst in dance / movement practices).
Warm clothes (socks / jumpers / coat) as you may wish to sit outside or go for a walk.
Shoes - something easy to slip on and off for going to toilet / kitchen cabin (flipflips / trainers / garden shoes).  It can get muddy if rains so old trainers or wellies if you'd like to go for a walk.
Sleeping clothes (lol, I know, but sometimes we forget the obvious!)
Swimwear & sarong for the sauna.
Journal / notebook (for written activities).
AVAILABILITY
Intimate group, limited to a maximum of 4 women.
BOOKINGS
Payment in full, or deposit of £150 (balance paid by Friday 18th March 2022).
REFUNDS
The retreat is non-refundable.
ADDRESS
Kerswell, East Devon, EX15 2EN
QUESTIONS
oliviafletchie@gmail.com
SPECIFICATIONS
specifications.
specifications.
specifications.
specifications.
What Included
Group Workshops / Moving Body Meditations / Meditative Dance / Self-Inquiry / Sharing Circles
1:1 Coaching after the retreat
Use of Sauna
All food included (breakfast / lunch / diner / snacks)
Shared accommodation in large 6.4meter Yurt (single beds)
Bedding & Towels
Spaces: max of 4 participants (women)