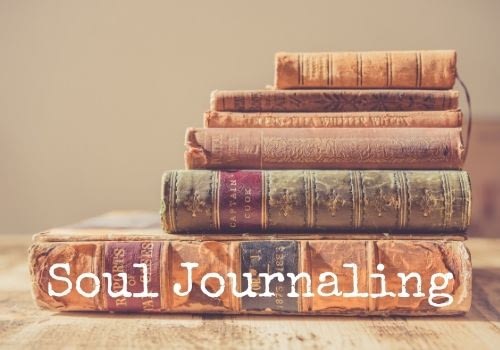 A message from my soul on my birthday
Today is my birthday. And for the first time in my life I've also been made aware that it is Lions Gate Day… this happens every year on the 8th of the 8th (August). Having looked it up, I can describe it best as this — Lions Gate is a day when there is a huge increase in energy flow between the spiritual realm and this physical earth… An energy that expands (y)our awakening…
For the past week I've been receiving more and more messages around writing… commitments to showing up to write… to sharing my truth… to sharing what flows through me when I connect to my soul, higher self… to spirit and light… to what you may call the divine, source, god…
And today that message became clearer again. Write. Everyday. For 365 days. Show up. Share the messages that flow through my soul.
This is scary for me. I've been doing this in private, in my journals, for years. Yet to share this publicly has always made me cringe, nervous, embarrassed… and yet I've slowly begun in baby steps through snippets on instagram of all places 😉
And today… I'm going to trust. To heed what's being called through. Because I've heard this voice to write for more than a decade… perhaps two decades… and I've never known how or where or why…. I've never had the nerve. And yet I know… only too well… that when I follow this intuition, this call from my spirit… life flows… and when I don't… life can get sticky.
So without any idea of how this will play out, I'm making that commitment. To show up. To write. Every day. For 365 days. To channel source, and write through my soul…
Perhaps it is for you to hear. Perhaps not. I can only trust. And I know, that the more I trust in the truth that expands within me, the more I am aligned with my own soul, purpose, authenticity… life force. So perhaps this is just for me. And yet I know, that that's a lie, because when I tune in I see so many souls… so many souls that light up the sky and universe, and these souls are the ones I'm hear to connect with. Perhaps indirectly, perhaps for just a moment, perhaps when passing on the street… or perhaps through our dream world. I'm letting go of the how… I'm just trusting. And letting the energy flow. And saying yes to the signals I receive… yes I'll show up and follow through. And I don't say this lightly… as whilst right now I feel in flow, I know that everyday feels different, different challenges, different emotions, doubts, fears… Yet there is something so strong saying commit to this. Commit to this full year.
And so I begin…
I can hear you calling… my name, without words… for your voice has no language, rather a feeling, a pulse…. yet I know it is me you are calling… for I feel it deep within my bones. My flesh changes vibration, something lights up and glows. I can hear you calling me. Come home, let me in. Please help me enter, to your world deep within.
I am your soul, your light, your love. I am all that you do know. I am everything and nothing for there's nothing you don't show.
Hold me up, hold me tight, I'm your babe in arms and see… that there's nothing you can do, that will hurt or frighten me.
Tell your truth, tell your story, let the world within you be…
Take my hand, take your soul and reach out and follow me.
For we are one, and we are none, for everything is you and me.
We're a part of this whole universe and there is so much more to see.
Hold your hand, hold your tongue, take your part in and follow me.
Take your soul, take our heart, take your mind and follow we.
For we are none, and we are three and there is more than you can see.
You are one, and I am none, for we're united don't you see.
I'm your soul, and I'm your prayers. I'm the one you call in pain.
I'm your heart and I'm your strength, I'm your beating blood and veins.
Yet you are nothing and you're everything. You're neither flesh nor bone nor he.
For you are all and you are nothing…
Come now dissolve, dissolve and be.
With love,
Olivia xXx